Custom Websites Design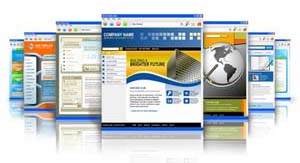 Nowadays more and more young people rely on the internet to find new products and searching for driving lessons is no exception. Your website is probably the first contact with a potential pupil.
When someone visits your site, they should know exactly what it is about within the first couple of seconds. Our designers will concentrate on holding your visitor as long as possible. Every detail on your future website will have a purpose – to sell your services and tutorDIARY can be integrated directly into your website.
If you already have a website then you can create Personalised Login Page containing your own logos, images, links and text. Your web designer can create a single page which will be displayed when you login to your diary.
Click here to learn how to create a Personalised Login Page
Our websites comes with several options:
Template and images, with no text
Websites which include sample text that you can edit
We can use images you supply to us, which we can resize or retouch using Photoshop
We can host your website as well
Search Engine Optimisation
Diary integration
Please contact us or click here to complete the form for website design and we will come back to you within 3 working days with an initial proposal.