Software Development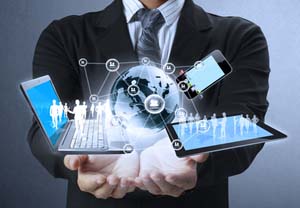 As Tutor Diary will be under constant development, Dedoc Software now has a permanent small development team, who are also happy to undertake any bespoke project, including custom software, database or a website.
We only use modern technology, some of them open source. All our projects are written in C++, Delphi or PHP. If it is web-based software then jQuery comes as standard.
If you require hosting for your new project then we can also provide that. Our Linux servers are running Apache as the web server delivering the best performance.
If you are looking to inexpensively gain additional data redundancy and read speeds, RAID can be configured for those looking to achieve high uptime.
Click here to read more about database
We understand that the pricing of any new development is of the utmost importance. Big companies have big overheads which they transfer on to you and any new development may become very pricey.
Read about how small teams beat large teams in software development
Click here to complete the form for software development request and we will come back to you within 3 working days with an initial proposal.