Online Diary for Driving Instructors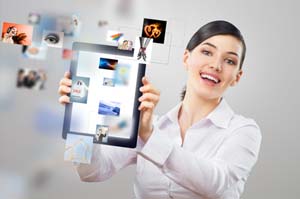 With more and more people willing to hit the roads and take control of that steering wheel, the demand for driving lessons continues to grow. For driving schools, this situation couldn't be more positive as business is soaring high. Driving schools now need to be more organised in their approach of manoeuvring their business.
Gone are the days when driving schools had to manage student bookings and invoice slips using pen and paper. This technological era has paved the way for businesses to function at entirely innovative and elevated levels. Dedoc Software with its range of IT software caters to this very need of driving schools by allowing you to keep total control of your business and connecting key people in real-time.
Tutor Diary is Dedoc Software's latest product catering to the business needs of driving schools and driving instructors. It is unique online driving school management software that lets you organise your driving school efficiently and conveniently. From storing pupil profiles and instructor details to making bookings via a dynamic instructor week-by-week calendar, from generating invoices to sending SMS and emails to pupils, tutorDIARY is a secure online interface that puts your business in a "go-drive" mode.
tutorDIARY is a booking management system that helps driving schools track finances, students and other relevant information. It is not merely a simple diary to record lesson timings of pupils enrolled in the school; its exciting features do a lot more! tutorDIARY is an online product that can be accessed directly by a browser such as Chrome, Firefox, Safari or Internet Explorer.
Walkers School of Motoring Interview
Features

Tutor Diary is Dedoc Software's latest product catering to the business needs of driving schools and driving instructors.

Tutor Diary is a booking management system that helps driving schools track finances, students and other relevant information.

It is not simply a diary to record driving timings of pupils enrolled in the school; its exciting features do a lot more!

Read more...

Quick Start

We have put together all the best features of ADI-diary and added some modern technology features, such as jQuery, Autocomplete and many more.

You may find some differences between the two systems.

These differences are user friendly and, as jQuery is widely used by other websites, you might find yourself in a familiar environment straight away.

Read more...

User Guide

Click here to download The User Guide, which introduces you to the basics of tutorDIARY and how to go about managing your driving school business.

It gives you expert direction on how to use the exciting features in a collaborative environment.

With this user guide at your disposal, you can better enjoy your experience with tutorDIARY.

User Guide